Individualized financial and investment management
Mission Creek provides individualized wealth management, advisory and financial planning services for private clients
and sub-advisory services to other advisors and family offices. Our mission is to preserve, grow and perpetuate
our clients' wealth by providing innovative financial planning and investment management solutions.
We employ a comprehensive and integrated financial planning and asset management approach to wealth management.
Our customized platform includes, along with Mission Creek's separately managed account strategies, individualized
equity and fixed income investment strategies, option overlay strategies and, when suitable, access to alternative
investments. Mission Creek's custom solutions include a comprehensive review of existing holdings to ensure a
streamlined and tax efficient transition, optimally aligned to our clients' individualized needs and objectives.
Contact us to learn more about our individualized financial planning and investment
management strategies and solutions.
As fiduciaries, we focus on implementing individualized solutions within
a completely unconflicted platform giving us the ability to always
be sitting on the same side of the table as our clients…
Individualized Services
Mission Creek tailors a financial
and investment plan to best meet each client's needs and objectives. Our individualized private wealth management services and
solutions include:
APPROACH OVERVIEW
Mission Creek provides customized investment management, advisory and planning services on a discretionary basis for private clients.
Our differentiated wealth management approach considers financial planning, the asset nature, underlying exposures and risks, diversification goals, liquidity requirements, concentration risks, downside exposure and mitigation, implementation costs, effective tax management, optimal portfolio and single-stock transition planning and other unique client circumstance and objectives.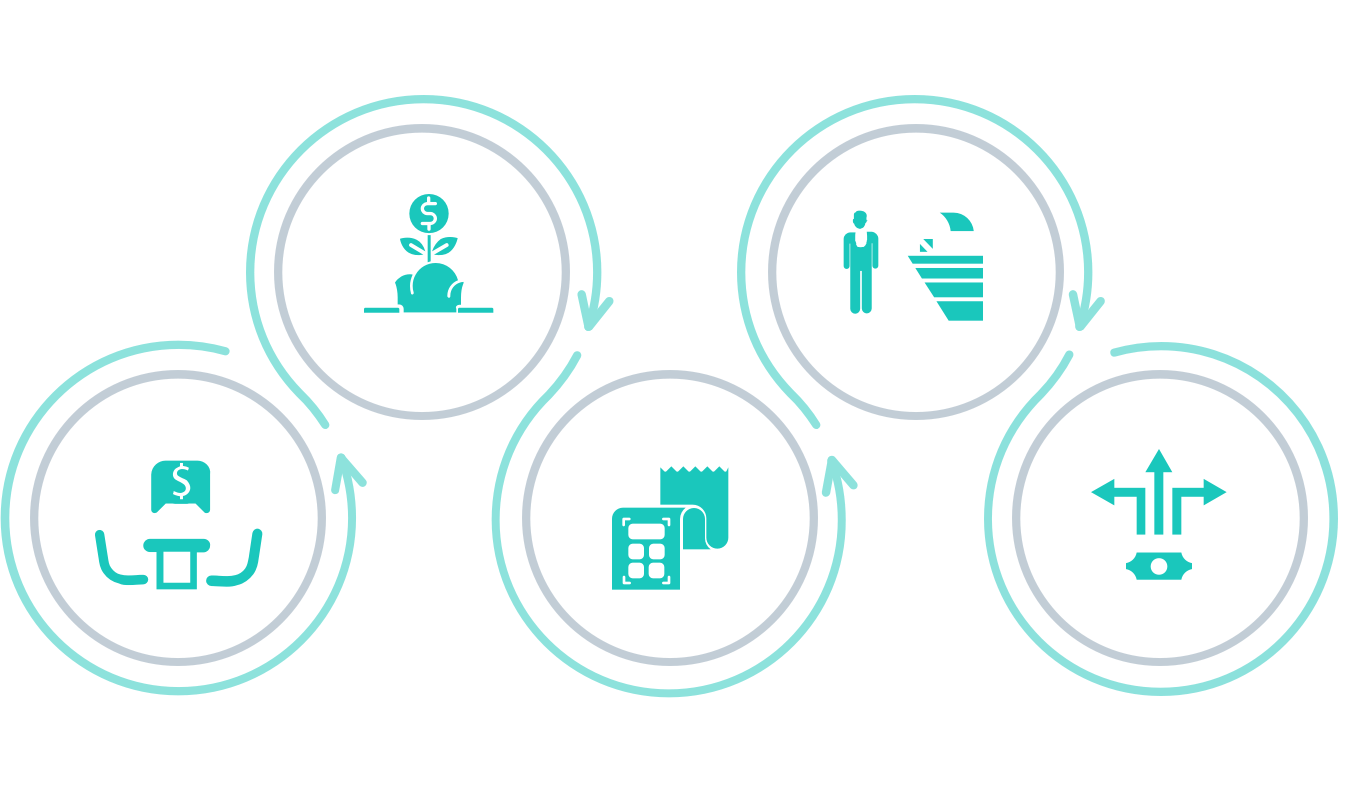 Financial Planning
Mission Creek begins with a detailed planning process seeking to create the equivalent of a balance sheet and income statement for each client. We consider all assets, income, obligations and other investments. We then review client's goals and objectives to develop a proposal that is discussed collaboratively. As a client's objectives and risk tolerances evolve, allocations and strategies are adjusted to best match these new goals.
When relevant, we integrate ISOs, NSOs, and restricted shares in our client's overall plan and have specific expertise working with employees of venture-backed companies and entrepreneurs. We provide individualized analysis to determine the optimal option exercise timing, 83(b) election, income, capital-gains and AMT tax minimization strategies.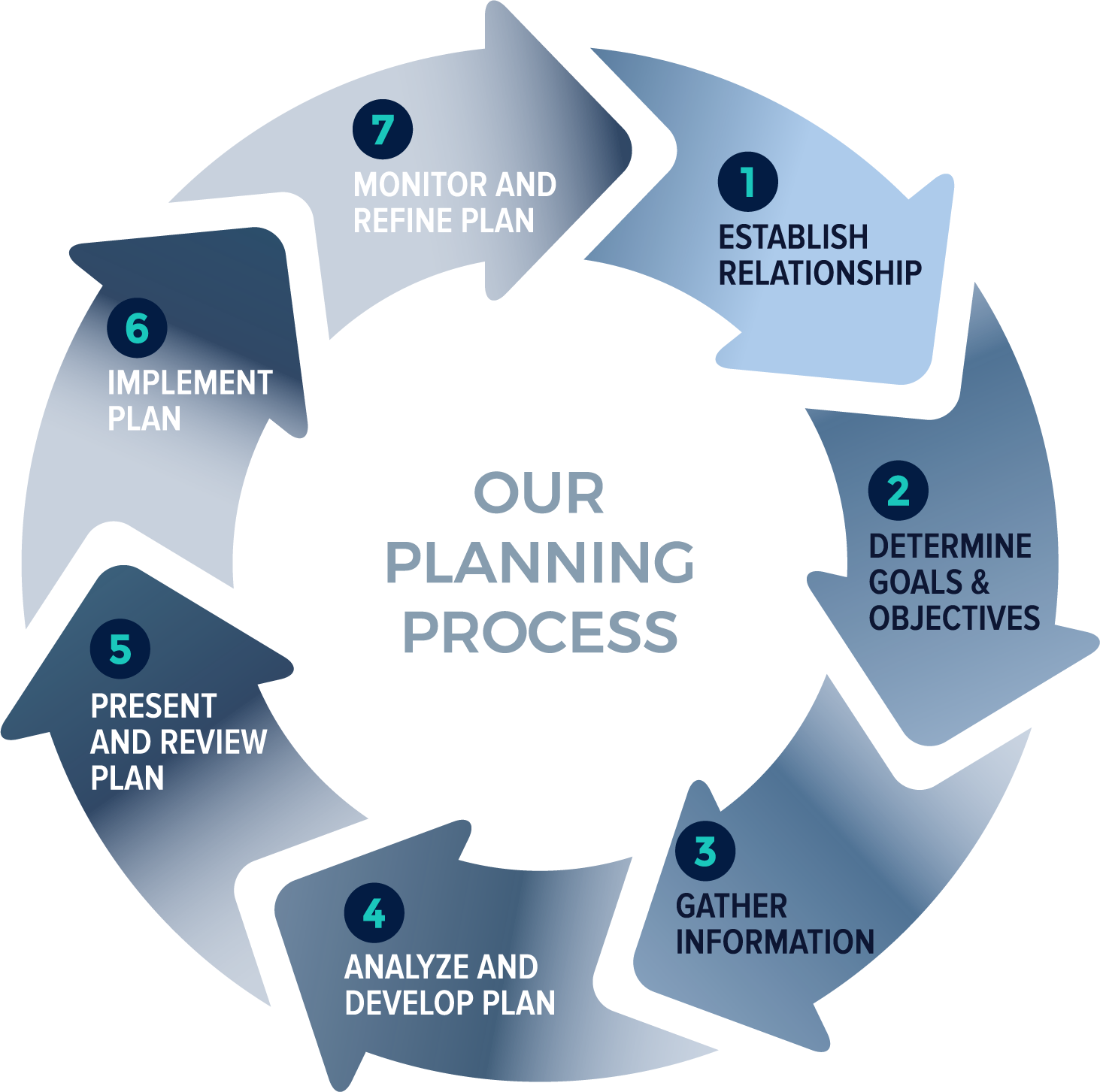 Investment Management
Mission Creek utilizes a core and satellite investment approach to best structure individualized portfolios and solutions to best meet our clients' investment requirements, risk tolerances and objectives.
We offer high-quality core equity, fixed income and, when appropriate, alternative investment strategies across a wide range of asset classes on a separately managed account basis. We complement our internal solutions with outside strategies to provide enhanced diversification and opportunities. Our approach combines the best elements of both active and passive strategies in a customized, low cost and tax efficient manner. When necessary, Mission Creek appropriately adjusts exposures to incorporate pre-existing, concentrated positions within our clients' portfolios.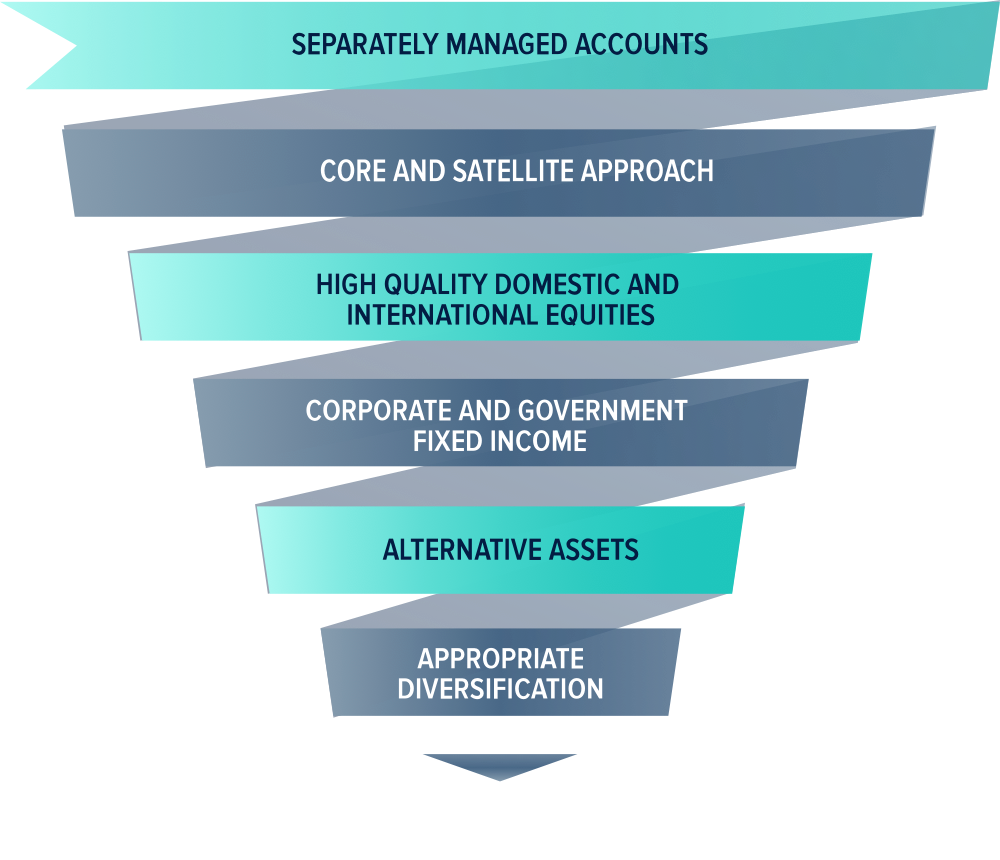 Effective Tax Planning
Managing tax exposure is an important part of Mission Creek's wealth management approach. We consistently have a client's tax situation in mind when evaluating allocations and making investment changes.
Our wealth management process utilizes an overall asset "allocation" and asset "location" approach to best meet overall objectives, risk tolerances, increase transparency and enhance tax efficiency. We employ strategies to improve after-tax returns through optimal allocation of assets based on their tax efficiency between taxable and tax-deferred accounts, maintaining individualized cost basis, and when possible, tax loss harvesting and timed matching of realized gains and losses.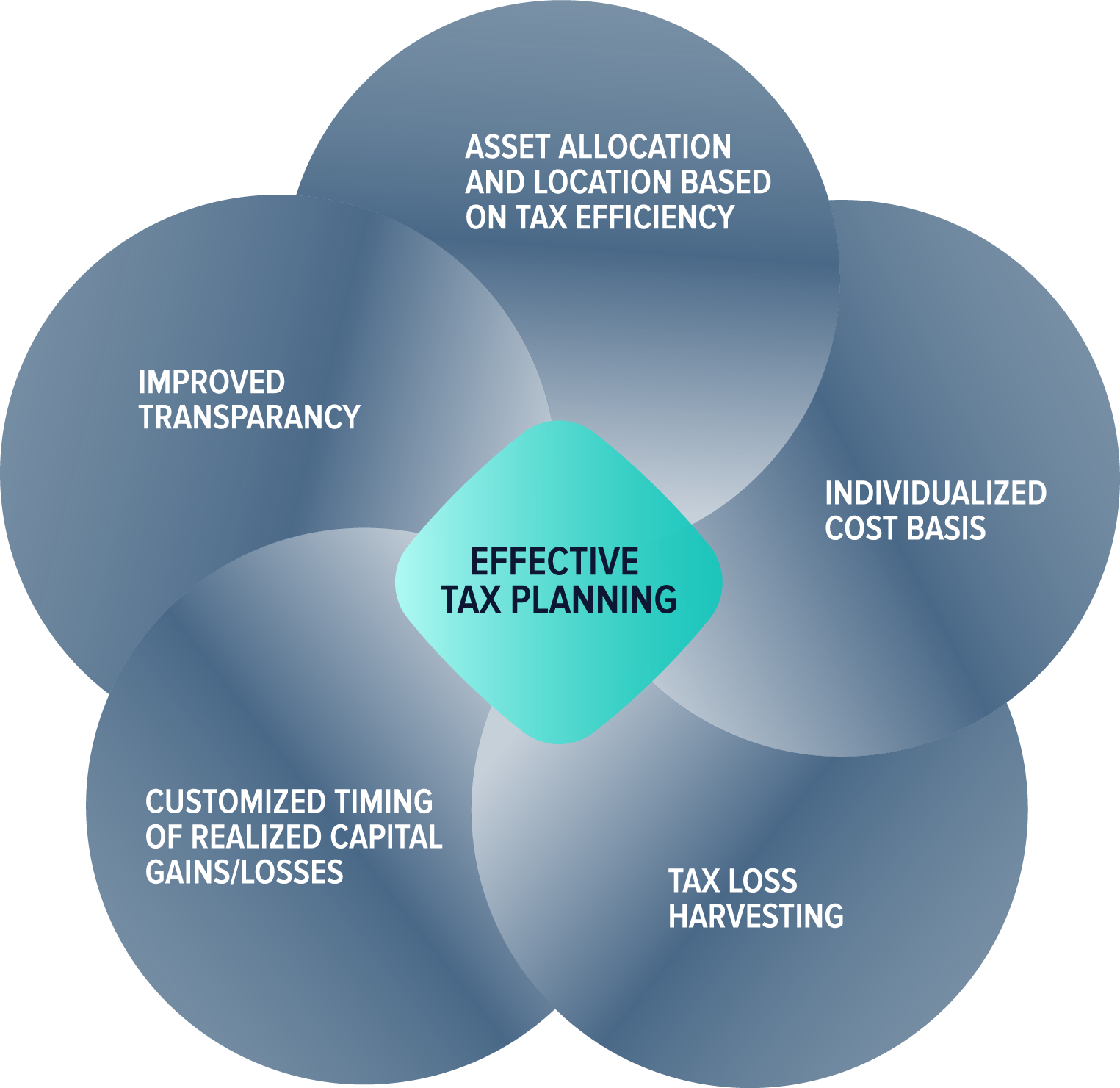 Trusts & Estates
Planning
Mission Creek, together with our client's tax advisor and estate attorney, reviews our client's estate plan with a focus on reducing potential tax implications, avoiding the probate process, protecting privacy and updating documents.
If a trust plan is not in place, we help our clients evaluate the different trust options to determine the optimal estate plan.
We partner with our client's tax advisors and estate attorneys or, if necessary, make introductions to trusted, third-party tax or legal advisors.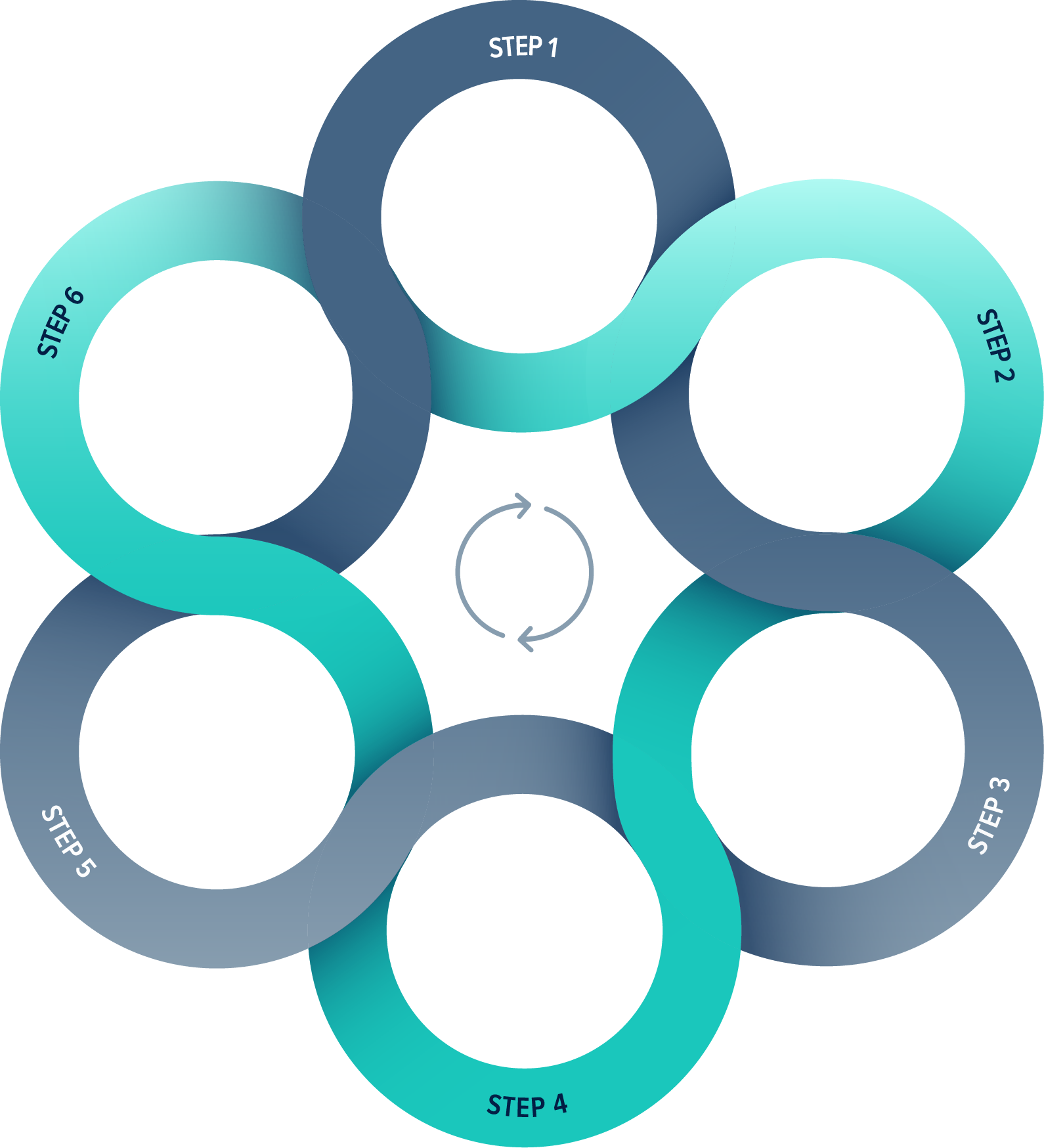 Wealth Transfer and Philanthropy
Mission Creek works with our clients to achieve their wealth transfer and philanthropic goals effectively. A multi-generational wealth transfer requires a review of existing trust documents or the update and creation of additional trusts to minimize tax implications. We also consider our clients entire financial situation and overall objectives to help identify the optimal method of giving that is most advantages over time, from Donor Advised Funds (DAF) to charitable trusts.
In collaboration with our client's tax advisor and estate attorney, Mission Creek's comprehensive and holistic approach to charitable giving can often help our clients best meet their wealth transfer, philanthropic, financial and tax goals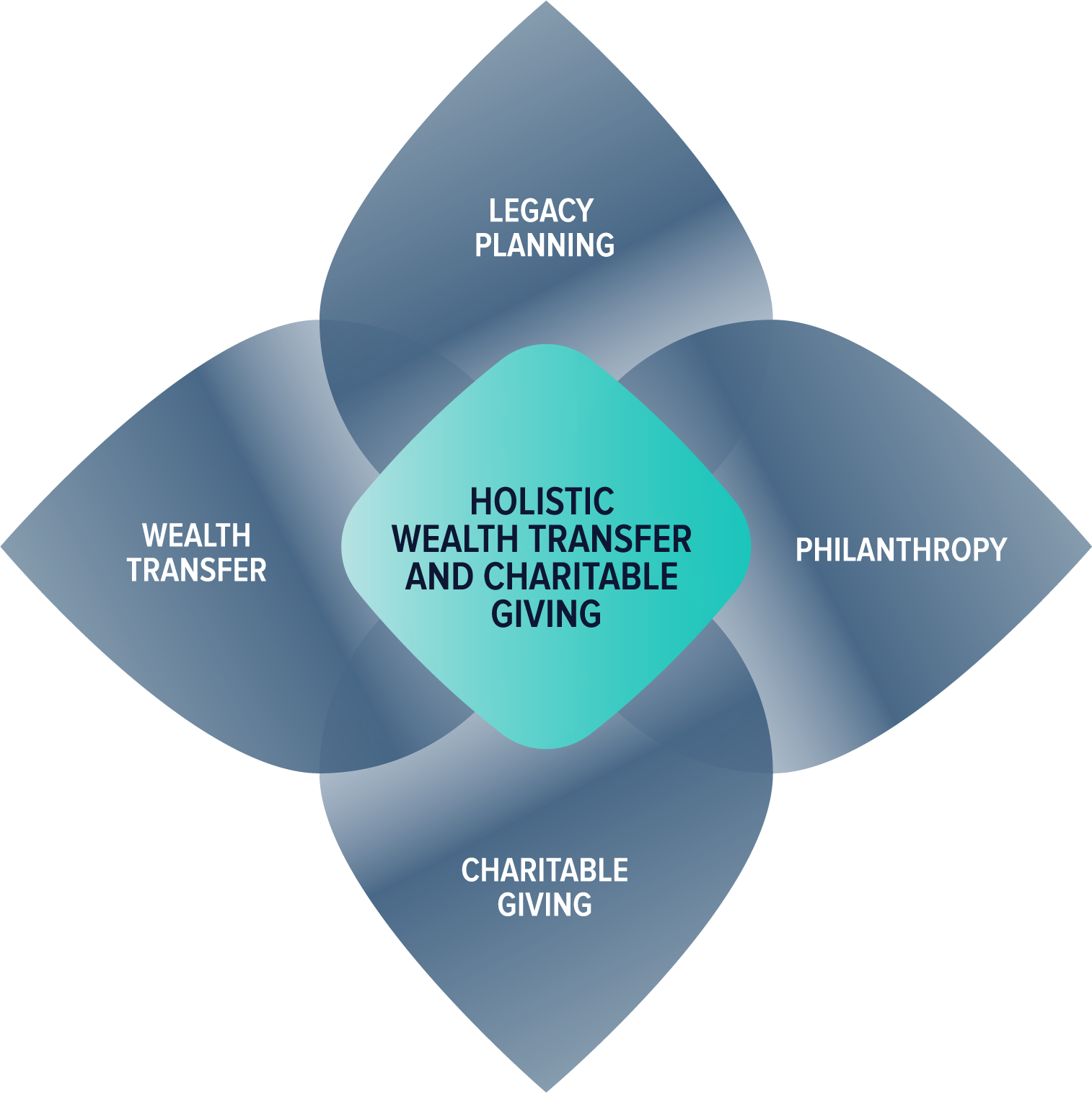 We focus and specialize on the areas that matter most to helping
our clients succeed financially and otherwise…
Receive updates
from Mission Creek